Collaboration between Bristol's tech sector, council and academia has helped it overtake London as the UK's leading smart city, according to a new index.
Navigant Consulting, which was commissioned by Huawei UK to produce the second UK Smart Cities Index, said Bristol's success was a direct result of it taking significant strides to extend its innovation programmes and more closely integrate those initiatives into city strategy.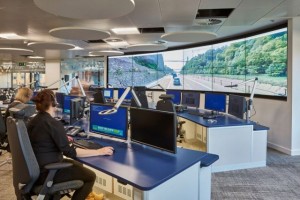 It pointed to the Bristol Is Open project, the joint venture between the University of Bristol and the city council, and which provides a large-scale connectivity test bed. It also said Bristol led in the areas of data access, energy innovation and community engagement.
Bristol's new City Operations Centre, which opened two weeks ago, is seen as an example of the city's innovation and collaboration.
It brings together and integrates the council's emergency control centre, traffic control centre and community safety (CCTV) control rooms for the first time along with other citizen service providers. It also provides services such as telecare, alarm and security monitoring and lone worker support with almost 60,000 welfare and telecare calls received every month.
The report also singled out Bristol for community engagement, including the citizen sensing strategy developed by Knowle West Media Centre. This is designed to allow people to build or use sensors to tackle issues that are important to them, including the use of sensors in the Damp Busters pilot initiative to gather data about the problem of damp in homes.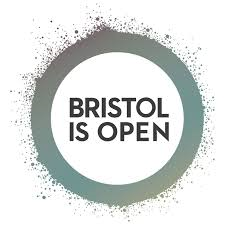 The Huawei UK Smart Cities Index rankings were calculated by an in-depth analysis of 10 criteria within the cities' strategy and execution, covering areas such as their vision, digital innovation, implementation record, environmental impact and community reach.
The report is based on evaluations of 20 cities and their strategies, key projects and overall readiness in using digital technology to improve crucial civic services from transport infrastructure to healthcare.
Bristol Is Open managing director Julie Snell said: "Cities the world over must look to technology to address the way they manage their resources and infrastructure to deliver innovative services for citizens and businesses.
"Bristol has shown leadership in bringing together industry, government, academia and citizens to form a collaborative platform for the development of its smart cities program. Being recognised in the Huawei UK Smart Cities Index as the city that has made the most significant growth in its smart city program is testament to the vision and support of Bristol City Council, the fantastic results for the University of Bristol research and development department and the very many other players in the city who all contribute to Bristol Smart City."
University of Bristol pro vice-chancellor for research Prof Nishan Canagarajah said "Bristol's top ranking was testament to the scientific talent at the university and collaborative partners in the city. These were pioneering innovative smart city optics, networks and wireless technologies that will not only address the UK's future societal challenges but will ultimately make Bristol an even better place to live."
http://e.huawei.com/uk/special_topic/solution/smart_cities_index_2017